Daniel Torrado

Agent

in Largo, FL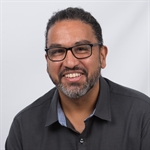 As a licensed real estate agent, my job is to make the home buying/selling process as easy and seamless as possible for everyone involved. I pride myself on offering superior personal service before, during and after your transaction.
I have lived in Florida for almost 25 years and specifically in Pinellas County for 15 years. My family and I absolutely love it and I'm pretty confident that you will too! My wife and I have also run a successful, family owned cleaning company in this county since 2008. I promise to put the same relationship, quality, attention to detail and customer service skills that we exhibit in that business into use in all of my real estate transactions.
We are heavily involved in a local church and in our free time, we love giving back to our community by distributing groceries to lower income areas and feeding the homeless. We do what we can to serve the less fortunate and vulnerable citizens in our local neighborhoods. For recreation, our family loves hanging out at the various beautiful beaches that Pinellas County has to offer. We also enjoy kayaking in the Gulf of Mexico, causeways, intercoastal waters and numerous fresh water springs.
Knowledge, commitment, honesty, expertise and professionalism are the cornerstone of my business. Let me earn your trust, your business and most importantly your friendship by going above and beyond your needs and expectations. Don't make another move without me. I guarantee you will see the difference that quality service makes. I look forward to working with you!
Sincerely,
Daniel Torrado